News
---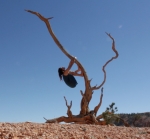 Company Studio Eclipse is offering a series of outdoor movement workshops given by Satya Roosens.
On different locations, see agenda and more info here Workshops Body in the outdoor space
.
.
.
.
WALKING TO BIRTH
We finally finished the film and are happy with the result.
Let's show it to the wold. See more info here.
First selection by The Outlet Dance Project as a finalist
.
.
A duo for outdoor and indoor.
Ananta and Satya Roosens: movement and sound
.
.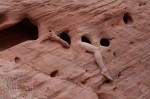 TRAPPED INSIDE'
An indoor production with video projection
.
.
.
.
FALLEN THOUGHTS
We still play this performance in a tree!
'Fallen Thoughts' ( day and night version) had about 40 performances in Belgium, The Netherlands, Italy, Switzerland, France and Australia.
The audience experiences the performance lying down under a tree. Two dancers and a musician perform each time in a different tree.
Reviews:
Studio Eclipse is a company to cherish. They exhibit professionalism and at the same time they stay with both feet on the ground. Except in 'Fallen Thoughts' of course …
© De Serrist, Overijse
 Originating from Belgium, this aerial ballet from company Studio Eclipse stopped time …
© Midi Libre Alès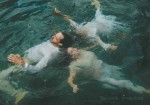 TWO SINK, THREE FLOAT
You can book this performance in a lake, river or even an outdoor swimming pool.

'Two sink, three float' did about 140 performances in Belgium, Poland, Lithuania, Germany, France,England, Sweden, Denmark, Korea, The Netherlands, Poland and Italy.
On and in the water the dancers appeared and disappeared. The audience beheld this performance from the shore.
Reviews:
Coming from Belgium Studio Eclipse serves its fantastic water show
'Two sink, three float" on Sunday that brought together a large audience.
©Karolina Pacewicz, Gdansk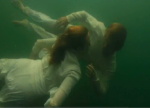 SHORT FILM TWO SINK, THREE FLOAT
We have had several screenings for our under water film 'Two sink, three float'.
Our performances are done with respect to nature.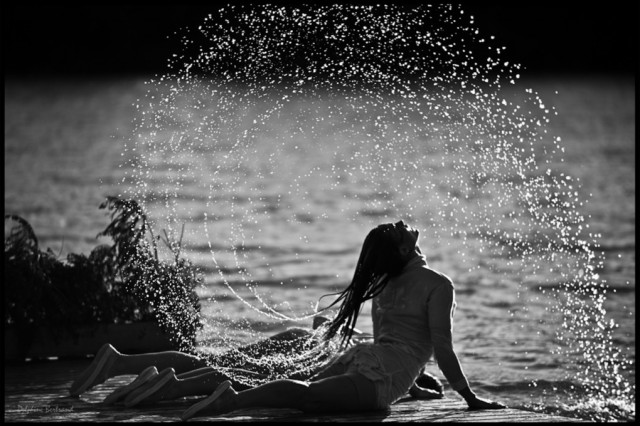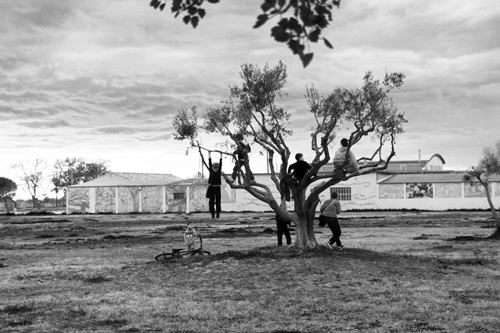 This was an after effect after our first public try-out of 'Fallen Thoughts' at Citron Jaune, Port Saint-Louis, FR.

We got subsidy from the Flemish Governement for all the creations.